Please Take a Moment to Read What Our Clients are Saying: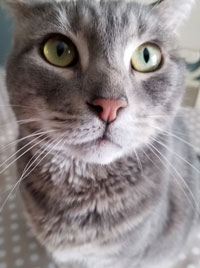 Greyson and Buddy have captured my heart and changed my world in ways I never could have imagined. The past almost six years have not been easy for them, but the courage and unconditional love they always show, despite all they have been through, gives my family the strength to do whatever is needed to ensure they are well-cared-for, happy and loved.
Dr. Pintar, you have made an extraordinary difference in the quality of their lives. Thank you for supporting us in this journey — for your continued professionalism, unparalleled knowledge, kindness and caring. We appreciate you more than words can say.
Laurie Grote and Family